The Urban & Community Forestry Society (UCFS) published an article regarding the Urban Forest Master Plan (UFMP), and we are incredibly proud to be mentioned. It highlights the work BTP and BCC have been doing for the Urban Forest Master Plan. Many thanks to Michelle Sutton for writing this City Trees article, and for Ian McDermott's mention.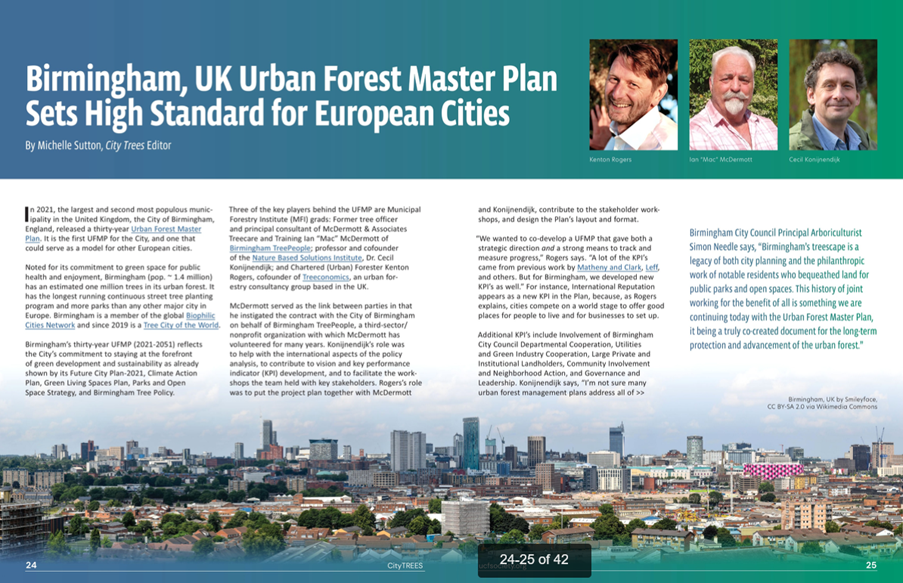 Click here to find out more about the Urban Forest Master Plan (UFMP).
As many of our TreePeople will know, our goal is to increase canopy cover in the many wards of Birmingham. This crucial element is incorporated into the Master Plan because of the many benefits trees bring to our urban environment.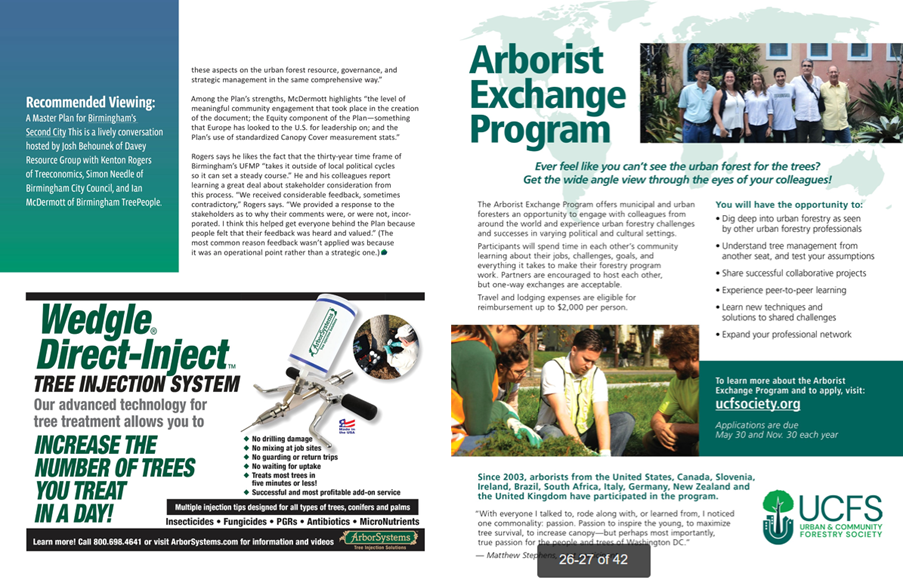 An Urban Forest Master Plan is a strategic document that states the intentions for the green space and natural capital of the city. A long-term approach with an action-based strategy. It focuses on how the city will develop and manage its urban forest in the years to come. The plan defines the aspirations of the council, its urban forest managers, and key stakeholders.
The plan is based around key performance indicators. Each with specific actions, targets, and milestones to measure progress. It brings existing policies and frameworks together, offering a comprehensive guide to urban forest practices. It can help build a greener, healthier urban forest.
BTP and our partners are targeting priority wards in Birmingham with low tree equity, to increase canopy cover for the many benefits it can bring those areas.